Priority Injury Management - Minor Trauma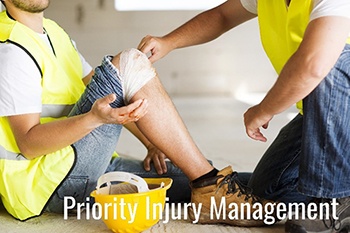 Injuries in the workplace are always sudden, unexpected and can be prone to infection, especially cuts, burns and punctures sustained from tools or materials. To assist companies and their employees, we offer a priority injury management service. Companies must register with us to be included. This service ensures that injured workers receive priority triage and are treated as soon as possible.
Through this service we aim to keep minor to moderate workplace injuries out of the Emergency Departments where patients can be left waiting hours.