Dr Soyinka Sonubi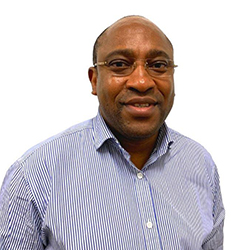 Dr Sonubi is an experienced and professional General Practitioner. He had his training from both University of Pretoria, South Africa and university of Liverpool, UK. He's a specialist family physician from South African. Dr Sonubi is married to his lovely wife and together they have 3 humble children.
Areas of Interest: includes but not limited to; Men's Health, Women's Health, Chronic Disease Management, Children's Health, Sexual Health, Health Promotion and Disease Prevention, Mental Health and counselling and Skin cancer detection and management.
Hobbies: He thoroughly enjoys spending time with his family, participates in a range of sports and listening to music.