Return-to-work Assessments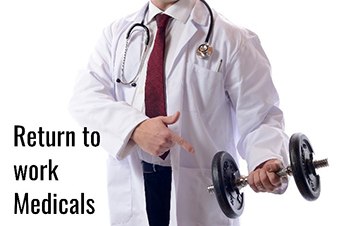 Our return to work assessments assist with the prevention of re-injury, and ensure that employees are capable of safely meeting the needs of their positions.
These assessments cover
Load bearing
Weight lifting
Grip strength and
Flexibility
Each medical focuses on the area of concern only, making them relatively quick and cost effective. In some cases employees can also return for light duties, which our medical examiners provide support and advice on so appropriate allowances can be made for the employee. A work clearance certificate is issued so employers can be sure that their workers are fit for duties specified.