Dr. Emilia Dauway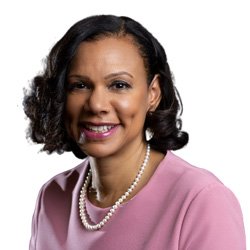 MD, FACS, FRACS
Dr. Emilia Dauway is the former Chief of Breast Surgery and director of the Breast Cancer Program at Baylor, Scott and White Healthcare in Texas, USA.  She is an American trained surgeon who has taken the opportunity to practice general, breast and oncologic surgery in Australia.  As a member of the Breast Surgeons of Australia New Zealand and the American Society of Breast Surgeons, she is an expert in the treatment of breast disease. She was the co-inventor of the patented radioactive seed breast procedure which localizes non-palpable breast lesions and the first in Australia to offer Magseed (non-radioactive seed) localization, instead of hook wires to improve patient safety and quality outcomes in breast surgery.
Dr. Dauway identified a need to educate regional women regarding breast cancer treatment options, especially breast preservation and reconstruction after mastectomy. She founded RESTORE More, a non-profit, that raises awareness and provides funding for reconstructive surgery for regionally disadvantaged women. RESTORE More's latest projects are providing a breast screening clinic and breast prostheses to women in Nepal.
She is a graduate of the Johns Hopkins University (1987) and the University of Illinois, College of Medicine (1992).  After completing her internship and residency in general surgery at the Ochsner Clinic (1997), she completed a fellowship in surgical oncology at Moffitt Cancer Institute at the University of South Florida (1999) including specialized training in breast surgery. She gained recognition as a Fellow of the Society of Surgical Oncology in 2000, a Fellow of the American College of Surgeons in 2002 and Fellow of the Royal Australasian College of Surgeons in 2016.
As a trained yoga and mindfulness instructor, she incorporates mindfulness and restorative yoga techniques in her surgical practice, to help those who have experienced breast cancer live a quality life after treatment through mindful living. She is the author of the book, "Live Fearlessly: Liberating Your Life After Breast Cancer" and believes in removing cancer, but also restoring the entire patient physically and mentally.
She has worked with medical missions internationally in Peru, Nicaragua, El Salvador, Haiti, Paraguay, and Cameroon, Africa. Dr. Dauway was awarded "Inspirational Woman of the Year 2019", for a holistic approach to surgery and her work with regional women through RESTORE More.
During her 20 years of surgical practice, one of the most important lessons she has learned is that no matter how much knowledge and experience one has, it is important to continue learning and being innovative.  She believes it is a responsibility to remain current and to offer her patients the best modern practices despite geographical location.  Dr. Dauway says, "It is only through wholehearted-intention that we can be of service to others and bring our authentic gifts to the universe and beyond."