Dr. Dana Moisuc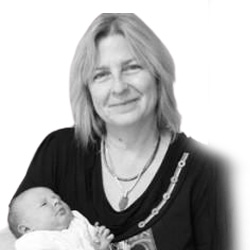 MD(Buc), FCOG (SA) FRANZCOG
Obsterician & Gyneacologist
Dr Dana is an Obstetrician & Gynaecologist with a special interest in Infertility and Reproductive Medicine / Endocrinology. Dr Dana Moisuc is very happy to announce she is now able to offer consultation and antenatal care for new and existing patients from Jema Clinic, Maryborough in Queensland.
She is a Fellow of the Royal Australian and New Zealand College of Obstetricians and Gynaecologists and a Fellow of the College of Obstetricians and Gynaecologists of South Africa, with a basic medical degree of Medical School, University of Bucharest, Romania. She has been working in her field for over 20 years. Dana lives on the Coast and has two grown-up children.
Based in Buderim on the Sunshine Coast, Dr Moisuc provides obstetric and gynaecological care for her patients at the Sunshine Coast Private Hospital Buderim. As a practising Gynaecologist, Dr Moisuc's services include: – In rooms: consultations and gynaecological procedures. In Hospital: births, minor and major surgery. Dr Moisuc offers infertility assessment and management with IVF procedures serviced through IVF Sunshine Coast.
A beautiful moto Dana integrates into her daily life:
"We make a living by what we get but we make a life by what we give"