Medicinal Cannabis Administration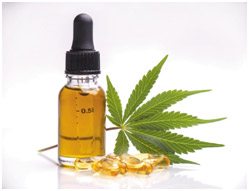 BY TRAINED GENERAL PRACTITIONERS
AUTHORIZES MEDICINAL CANNABIS PRESCRIBER
JEMA CLINIC
Address: 6/133 Lennox Street, Maryborough
Phone : (07) 4120-5555, Fax: 07 4120 5556 Email : reception@jemaclinic.com.au
About Us
Jema Clinic is where your health is our first priority and that is the reason we use high technology to provide the medical cannabis services in the comfort of your home and on face to face consultation in the clinic. We streamline the prescription approval process for you using our telehealth technology for consultation.
What you need to know About Medicinal Cannabis
Medicinal Cannabis is a drug and may have negative side effects or interactions with other medications. Medicinal Cannabis doesn't work for everyone. If you think Medicinal Cannabis is right for you, please complete our eligibility form online or face to face in our clinic .Your doctor would further advice you if qualified for cannabis .How cannabis affects a person depends on many things including their condition, size, weight, age,general health, dosage, other medications and tolerance. Other drugs, medications or supplements that are being taken can also interact with or be affected by Cannabis. Medicinal Cannabis in Australia is regulated by the Therapeutic Goods Administration and details about Cannabis as a scheduled drug can be found on their website. Please consult with your doctor to find out if Cannabis is right for you. Jema clinic and its team will not lure you or anyone for that matter into taking medicinal cannabis.
Fast and Easy Screening Process:
STEP 1: Free Screening Evaluation
When you book your free screening evaluation with one of our qualified healthcare practitioners, all your questions will be answered regarding our medicinal cannabis products and how they can help your specific health complications. They'll thoroughly explain how cannabidiol (CBD) and tetrahydrocannabinol (THC) can potentially help. Next, we'll tell you what needs to happen next from your end in order to legally obtain medicinal cannabis in Australia. For a video consultation where an existing patient has not been seen face to face in the last 12 months, or for a new patient, an out of pocket cost will be required. For existing patients that have been seen face to face in the last 12 months, the consult does not require any out of pocket expenses and will be bulk billed.
STEP 2: Assessment & Document Collection
Jema Clinic team will assess your application and medical records. If you are not Jema clinic patient, we need to retrieve your medical records from your Doctor (GP), a request for records form will need to be completed. This form can be accessed from either the Jema Clinic website, at the reception desk or you can ask the reception to email a copy to you. When completing the request for records you will need to request;
A health summary
Current& past medication list
Current& past health conditions
Once your file is complete, you will be contacted to schedule your initial medicinal cannabis consultation(STEP 3) with one of our highly trained doctors. You can complete your consultation from the comfort of your home or office. Virtual consultations are 100% private and safe.
STEP 3:Initial Cannabis Consultation
During your medicinal cannabis consultation with one of our doctors, your treatment plans will be discussed and we'll submit your application to the Therapeutic Goods Administration under the Special Access Scheme. During the initial consultation, we'll discuss your treatment goals, the right cannabis strains for you, and the doctor will answer any questions you have about the use of cannabis.
STEP 4:Pharmacy Dispense
If approved by the Therapeutic Goods Administration, your medicinal cannabis prescription will be sent to the Jema nominated pharmacy nearest to you. Once the pharmacy has received your medicinal cannabis products they will contact you for delivery information so they can send it right to your front doorsteps or you pick it up.
Evaluation and Booking Appointment for Online Consultation
Understanding Medical Cannabis
Did you know that Medicinal Cannabis was the most prescribed medication by doctors through the early 1900's until the 1937? No one ever died from Medicinal Cannabis at that time, and still no one has died from Cannabis to this very day; various reports were done on Medicinal Cannabis, and it is far superior in safety. Some clinicians may be unfamiliar with prescribing cannabinoid therapies due to (and not limited to) minimal experience with cannabinoid therapeutics, unfamiliarity with dosing and ingestion methods, and side effect profiles. PRESCRIBING CANNABIS CLINIC at JEMA CLINIC, Maryborough, and QLD is a full commitment to provide information & treatment based on your eligibility.
Medicinal Cannabis or Home Grown/Black Market Cannabis?
You cannot legally produce your own cannabis for medicinal use in most states of Australia. Home-grown medicinal cannabis/black market cannabis products have unknown concentrations of active ingredients and contain potentially harmful contaminants and these home-grown products are easily diverted into the illicit drug market. We strongly discourage you to smoke or use black market cannabis as you really don't know the concentration & ratio of cannabinoids in that – which may negatively affect your health. Medicinal Cannabis products under TGA approvals are consistent, contaminant free and high quality & doctors can make safe prescribing and dosage decisions.
Cannabis plants & Cannabinoids
Cannabinoids are naturally occurring compounds found in the Cannabis sativa/Indica/Hamp plants. Of over 480 different compounds present in the plant, only around 66 are termed cannabinoids. The cannabinoids are most abundant in the female flower head, which is used in the manufacture of medicinal cannabis products.
Among these 66 cannabinoids, the main cannabinoids in cannabis are Cannabidiol (CBD) and delta-9 Tetrahydrocannabinol (THC). THC is a psycho-active compound and will elicit a psycho-active response making you feel high. CBD and THC (both Cannabinoids) are listed on the Controlled Drug Register in Australia, meaning that they cannot be legally sold direct to the public. Products with less than 0.01% of any Cannabinoids can be sold direct to the public in Australia, but 0.01% is not a therapeutic dose.
CBD?
CBD (Cannabidiol) is a compound that can be extracted from Cannabis plants that have been cultivated to contain large amounts of CBD by regulated manufacturing processes to ensure the integrity of the product. CBD is completely non-psychotropic or non-psycho-active. It will not make you feel high or intoxicated in any way. Benefits of CBD is still under research however till now researchers found CBD may give a range of potential with its following properties: anti-inflammatory, anto-epileptic, anti-tumoral, anti-anxiety, anti-bacterial, neuroprotective, anti-spasmodic.
THC or MIXED?
Apart from CBD dominant products, THC dominant & mixed (CBD+THC) medicinal cannabis products can also be used for treatment based on doctor's decision. CBD dominant products are usually with better safety profile however THC/mixed products are indeed with much better strength; however, close monitoring is required for higher drug-interaction & side effects possibilities with its higher dose. Though product choice depends on multiple factors including the patient's personal circumstance & severity of chronic conditions which the doctor will decide with explanation.
Safety
Comparing opioid and Medicinal cannabis, the modern Cannabis treatments are safe and easy to consume. It offers a high level of security and cause less risk compared to opioid that can even cause death. Cannabis is not a fatal drug at any concentration and can safely be consumed by most patients with little trouble or side effect.
Do you have any of these conditions the TGA has approved?
if the first-line registered medications failed/not tolerated)
Chronic pain (not adequately responding to Opioids or other analgesics)
Neuropathic pain
Fibromyalgia
Rheumatoid arthritis
Mixed chronic pain
Polymyalgia rheumatic
Multiple Sclerosis (MS)
Cancer-related pain
Chemotherapy-induced nausea/vomiting
Epilepsy/seizure
Parkinson's Disease
Autism symptoms
Severe anxiety/depression
Insomnia
Post-traumatic Stress Disorder (PTSD)
Inflammatory bowel disease (IBD)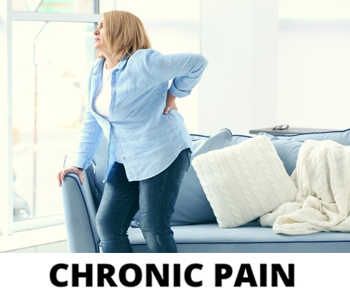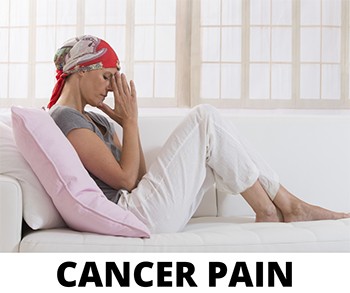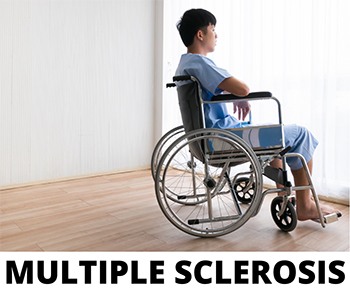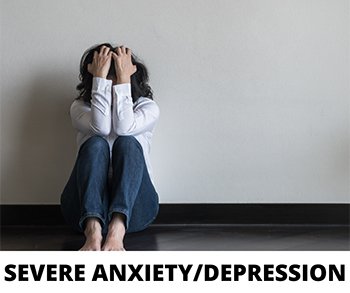 Where these Medicinal Cannabis comefrom?
A specific Pharmacist will receive script + TGA approval copy from you & he/she will communicate to approve suppliers to order your medicinal cannabis product.
When you buy Medicinal Cannabis from any of these approved suppliers, you can remain reassured that you'll receive a pharmaceutical grade product from a legally authorized and licensed company within Australia. These licensed Australian-owned companies that supply Medicinal Cannabis have sourced their products from high quality Cannabis manufacturers and processed using stringent manufacturing practices.
Chosen manufacturers ensure that all Medicinal Cannabis products are pure, in right concentration & CBD/THC ratio, pesticide and toxin-free, and legal. These products are independently lab-tested for quality assurance & safety.
Side Effects?
Like any other medication, Medicinal Cannabis can also show side effects which the doctor will discuss during consultation. However, our doctor will always closely monitor your dose titration to minimize the chance of drug interactions & unwanted effects.
Things to consider when taking medicinal cannabis:
You cannot drive
Research has proven that cannabis use has an effect on a person's ability to drive. Unlike alcohol, there is no specific concentration of cannabis that can be identified as an indicator of impairment.
It is illegal for any patient being treated with medicinal cannabis containing THC to drive while undergoing treatment. THC (tetrahydrocannabinol) is the main psychoactive component of cannabis
Travelling with medicinal cannabis
Each state or territory legislation is slightly different, and each has their own requirements. If you are travelling to Queensland from another State or Territory, your medicinal cannabis must have been prescribed by a doctor who holds the relevant Commonwealth approval. All medicinal cannabis products need to be dispensed and labelled by a pharmacist/pharmacy.
Interstate visitors who have been lawfully prescribed medicinal cannabis in another State/Territory can travel in Queensland.
Travelers entering Australia should refer to Commonwealth Department of Health, Therapeutic Goods Administration website for advice on the legal requirements for medicinal cannabis importation and the traveler's exemption.
Restrictions
Patients are not approved to smoke cannabis as this exposes them to many of the same health risks as smoking regular cigarettes. Vaporization using an approved vaporizer is a possible alternative.
Doctors seeking approval to use a specific product will need to provide evidence of its safety and efficacy for the condition or symptom being treated to the TGA.
Cost of Medicinal Cannabis?
PRESCRIBING MEDICINAL CANNABIS IN JEMA CLINIC runs under mix billing which means some parts of its consultation costs are OUT OF POCKET (not total bulk-billed).
The cost depends on the cannabinoids in the product, the amount required by the patient, the source, shipping expenses, customs fees and the dispensing fees charged by the dispensing pharmacy. Medicinal cannabis is not on the Pharmaceutical Benefits Scheme (PBS) so patients need to pay the costs of purchasing the product.
There is currently no government subsidy for the cost of medicinal cannabis for individual treatment, and the government does not regulate the prices for supply of approved products. Some patients have been refunded for the cost of the medicine on their health fund. Please check with your own health fund. Clinical trials generally provide product free of charge to trial participants, but these are generally time limited.
Our general estimate for an average chronic pain patient is to spend $4 to $10 per day on Medicinal Cannabis ($120-$300/month). Good thing is, within 1-2 months, most patients usually feel if this treatment effective for them. These 1-2 months are very important as the doctor will titrate up the dose of medications. Most patient respond well; however, if not getting satisfactory response, doctors usually advice to step up to stronger product (similar monthly cost) or to stop the treatment as indeed medicinal cannabis is costly at this stage in Australia.
Number of doctors Consult
What you are paying on consultation day
Medicare rebate (What you will get back from Medicare-Usually on the same day)
What you are paying out of pocket

Initial consult

Information session
Ask your queries
Your eligibility assessment & opinion discussion by the doctor

Bulk billed
(no out-of-pocket charge)
$0.00
$0.00
2nd Consult

Approval/authority letter issued
Detailed dose plan discussed
1st Script issued
Review planning

$330.00
(One-off charge) $250 (JEMA)

38.75
($49.80 on Sundays)
$36 (JEMA)

$291.25
(One-off out-of-pocket charge)
4-6 weekly review/Script consult

Standard consultations
4-6 weekly review/dose change/script issue (for next 4-6 weeks)

$80.00
(Ongoing charge-Every in-person visit)
$38.75
($49.80 on Sundays)
$41.25
(Ongoing out of pocket charge-Every in-person visit)
Note: Doctor consults on Sundays, the out-of-pocket charge is approximately $11 less than Mon-Fri as you are receiving more Medicare rebates on weekday consultations.
Telehealth Consult (Online video call or phone consultation)
(Best option for patients living far from Maryborough – Doctor will do all consults & medication arrangement over phone discussions – There is no Medicare rebate available for telehealth medicinal cannabis arrangement for a new patient.
Telehealth consults for patients throughout Australia. Detailed information on No Medicare rebate available for telehealth consult.
More questions?
For any more information regarding medical cannabis, please call the clinic on 4120 5555 or visit the Jema Clinic Website