Dr. Edward Ogiji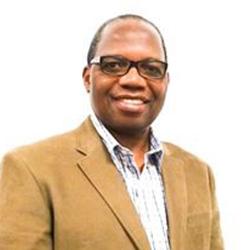 Men's and Women's Health, Chronic Disease Management, Children's Health, Infectious Diseases, Diabetes Mellitus, Aboriginal Health, Tropical and Travel Medicine, Skin Cancer Check
Edward has 30 years of professional experience as a doctor.
He has a wide range of experience and has worked in Maryborough, Hervey Bay, Brisbane and the Gold Coast over the past decade.
He loves working in the Fraser Coast Region and helping to improve the quality of care in this region.
With a wide range of experience, and having seen patients from diverse backgrounds and with a wide range of health conditions, Dr. Edward is very enthusiastic in offering the best of his services to the entire Fraser Coast Community.
Edward is a Fellow of the Royal Australian College of General Practitioners.
His special interests are paediatrics/kid's health, men's and women's health, infectious diseases, diabetes mellitus, tropical and travel medicine and chronic diseases.


Royal Australian College of General Practitioners