Mosun Ogiji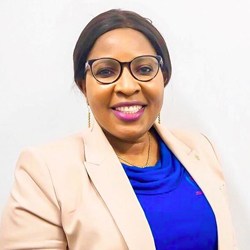 Bachelor Of Nursing Science (BSC) Grad Cert in General Practice, Graduate Diabetes Education (CDE)
We are happy to announce that our Credentialed Diabetes Educator Mosun Ogiji is now seeing patients at Jema Clinic.
Dealing with Diabetes can be an overwhelming experience. A Diabetes educator has in-depth knowledge of all aspects of Diabetes. A Diabetes educator is able to link you treatment with other health professionals e.g. Podiatrists, Dietitians, Exercise physiologists and Optometrists. We believe a Diabetes educator can offer great benefits and care to everyone who suffers from Diabetes or Pre-Diabetes, whether it just be initial information, an understanding of what may happen in the future and what to look out for.
For those who suffer from Type 1 Diabetes, you are offered a chance to receive help with medication management, meal planning, looking after your feet as well as eye care. If you suffer from Type 2 Diabetes, Mosun can help you defer the need for medication, and help you to transition to medication when and if that time comes. Educators can also help with other, less common forms of Diabetes.
WHO ARE DIABETES EDUCATORS?
Diabetes Educator are specialist in Diabetes education. They are health professionals who have completed further study to focus their efforts on helping you manage your Diabetes effectively and prevent complications. Diabetes Educators work closely with your doctor, combining knowledge and know how to support and motivate you in making informed decisions about your health. They are often the first point of call at diagnosis and essential in ongoing reviews. At Jema Clinic, our Diabetes educators is credentialed - meaning she has undergone extra training and assessment in order to better help our patients. Focusing on your individual needs, help with information and tips on lifestyle, healthy diet, regular exercise and medication management. She's vast on the latest technologies to help make self-management easier. Our Credentialed Diabetes Educators Mosun Ogiji also provide a handy link to other health professionals. With an in-depth knowledge on all aspects of diabetes she can recognize when you need to see other members of your health care team.
To see Mosun Ogiji for a complete Diabetes Initial Assessment, book an appointment by calling one of our friendly Receptionists' on (07) 4120 5555.
About Mosun Ogiji
Mosun has a Bachelor in Nursing science, Graduate certificate in General practice, Graduate Certificate in Diabetes management and is a Credentialed Diabetes educator with the ADEA. She has over 30 years of nursing experience and for the past 7 years she has worked in all areas of general practice where Chronic Disease management is her passion. She is extremely passionate about client focused care and affordable health care for all.