Dr. Kelvin Ozoemelam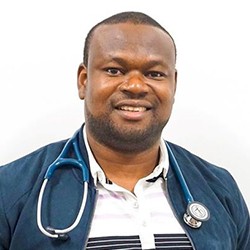 Dr Kelvin has 8 years professional experience and has worked in both Australia and overseas. He enjoys living and working in wide bay area.
With the appropriate qualifications and experience, Dr Kelvin's special areas of interest includes general medicine, skin cancer management, chronic disease management and tropical medicine.